Boomers Outback Amenities
Modern, Convenient and "Just Right"
Our Goal
To earn your total satisfaction, we put in a microwave, refrigerator and HD TV in all our standard suites. And a coffee machine.
Every one of our suites is accessible to the point where you can just about drive right up to your front door. And there's ample parking in the lot if you have something long to park.
Wi-Fi available
Outdoor Plug ins available
On-site Grill is available.
Corner Suites are the luxury
Full size kitchen, a living room and dining room, tv and 4 beds make these spacious suites a prime choice.
More Boomers Outback Conveniences
Check out our other conveniences, located just 3 blocks east of the motel, like Pereboom's Cafe and Boomer's Casino. We also rent out a gorgeous split-level lodge. You can also choose from one of 5 spacious cabins on our camp area. And our campground is ready for your RV hookups anytime.
Sportsmen, we have heated kennels and a game-cleaning station that'll handle just about anything you can throw at it.
Get in touch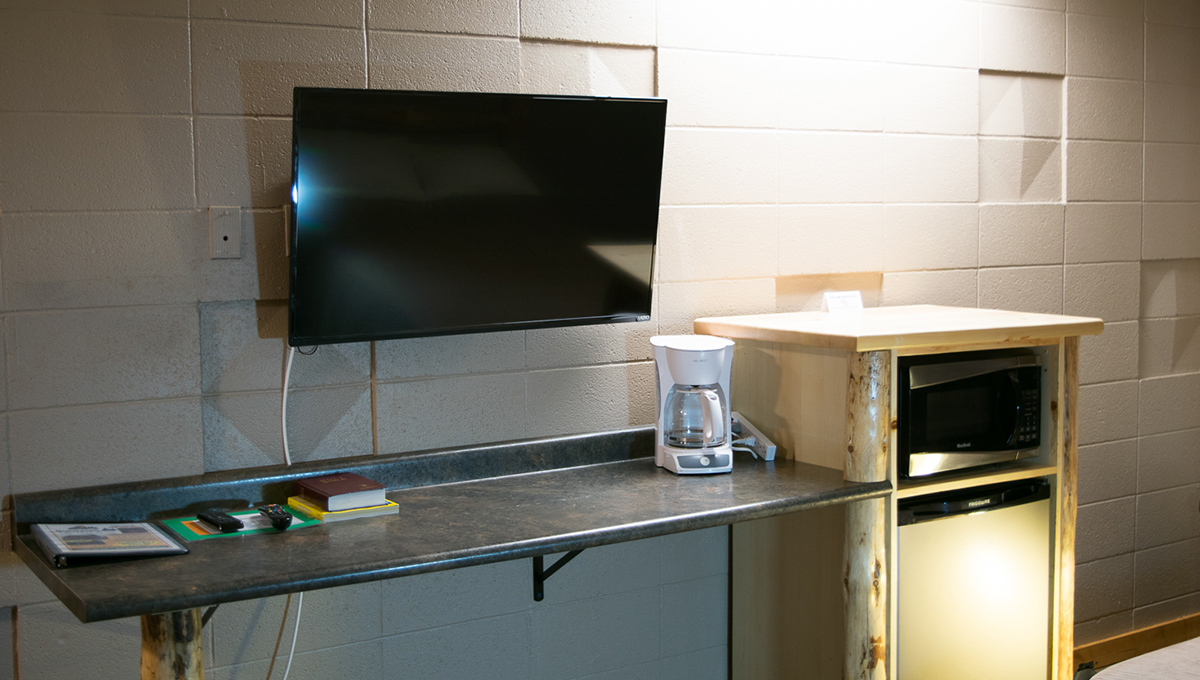 Standard Suite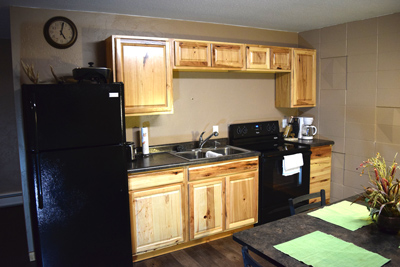 Corner Suite with Kitchen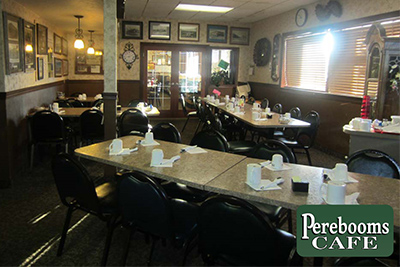 Cafe / Lodge Property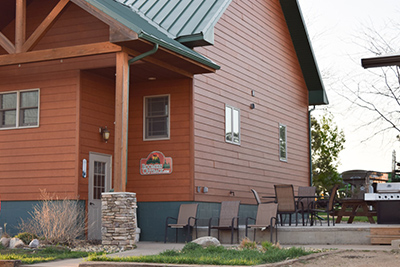 Split-level / Lodge Property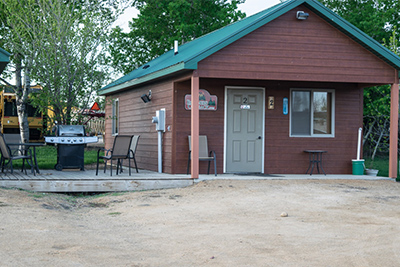 Cabin / Lodge Property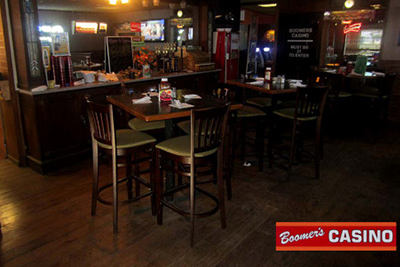 Boomers Casino / Lodge Property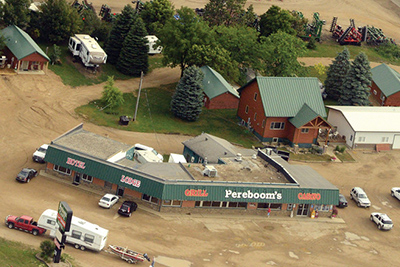 Aerial view of Lodge Property
Game-cleaning station for sportsmen / Lodge Property